Our loan advisors at Rockway Mortgage have compiled a selection of resources and tools to help anyone at any stage of the home buying process. We have information on just about every different type of mortgage loan available, along with loan calculators to help determine your financial situation and which programs would be the best fit for you.
Loan Programs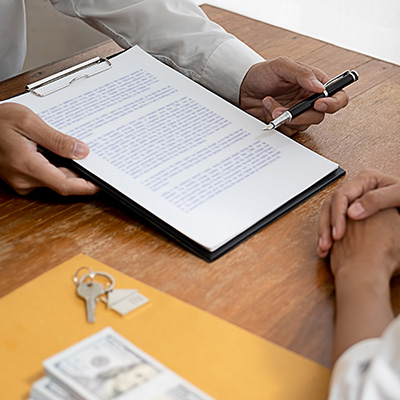 There are plenty of different types of loan programs available. Each is tailored differently to fit the different situations of individual borrowers. When you contact one of our loan advisors from Rockway Mortgage, they will work with you to understand your situation and goals, and then find the best mortgage loan option for you and your financial situation. Some of the various mortgage loan programs our loan advisors have experience with, but not limited to, include:
Adjustable Rate Mortgages
Bank Statement Loan
Conventional Loans
Debt Service Investor Loan
Fannie Mae Homestyle (Renovation Loan)
FHA 203(k) Home Loans
FHA Loan
Fixed Rate
Jumbo Loans
Jumbo Mortgages
USDA
VA Home Loans
However, we are limited to 4-unit properties. Contact us for more information.
Refinance Programs
Cash Out Refinance
FHA Refinance
VA IRRRL (VA Streamline Refinance)
FHA 203(k) Refinance
Fannie Mae Homestyle Renovation
Jumbo Loan
Rate and Term refinance
Calculators
Some of the best resources our team of loan advisors offer for the home buying process are mortgage loan calculators to help determine the rates of your prospective loan, interest rate, refinancing, and more!
Our Benefits Include:
Disclaimer: This information and these interactive calculators are made available to you as self-help tools for independent use and not intended to replace professional investment advice. We do not and can not guarantee the accuracy or applicability of the information provided by online calculators in regard to your individual circumstances. Information provided by these calculators are hypothetical and for illustrative purposes. We encourage you to seek personalized financial advice from qualified professionals for your personal finances.
Contact Us
We are always here to help. Looking forward to hearing from you!